For various reasons, organic ways of boosting likes on social networking networks are crucial. For starters, they encourage actual involvement and connections with your target audience. When an increase in likes l comes from actual users who are genuinely interested in your content, it shows that your message is resonating with your target audience, offering vital feedback on the quality and relevance of your content. Second, organic likes can aid in the development of trust and trustworthiness. In this day and age of false followers and bots, an organic following displays authenticity, which is essential for developing a loyal and trusted community around your business or content. Furthermore, these approaches are generally long-lasting.
Organic growth techniques, as opposed to sponsored likes or automated systems, focus on establishing a genuine and long-term presence, which can result in more tangible benefits such as increased brand awareness, improved reputation, and higher conversion rates. Finally, investing in organic strategies to get likes not only increases your online presence but also lays the groundwork for genuine, long-term interactions with your audience. Instead, focusing on organic practices is essential for developing a genuine and dedicated fanbase. Here are seven organic techniques to increase the number of likes on your social media posts:
1. Create how-to video tutorials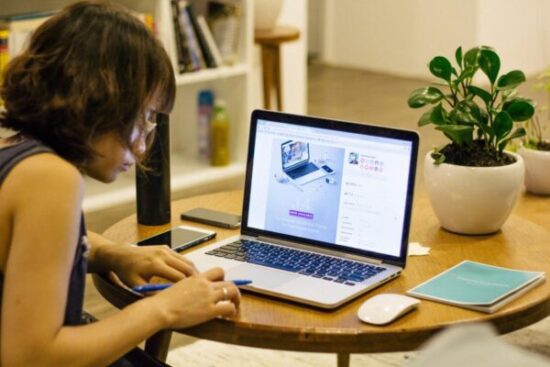 Creating how-to video lessons is a potent tactic in the domain of organic ways to increase social media likes. These tutorials not only demonstrate your experience in a specific sector but also provide true value to your audience. You establish yourself as a reliable source of information by providing step-by-step instructions and valuable insights. This not only generates likes but also comments and shares from viewers who appreciate your efforts to simplify hard activities or provide solutions to frequent problems. Furthermore, video content does incredibly well on social media sites, frequently generating better engagement rates than text or photos alone. As a result, adding how-to video lessons into your content strategy not only increases your likes but also improves your entire brand legitimacy and audience engagement.
2. Use Polls
When examining effective organic approaches to generate likes on social media, using "This or That" polls is a good tactic. These interactive polls not only promote participation but also provide insight into your audience's preferences and opinions. By giving options pertaining to your niche, industry, or even personal interests, you not only make your material more approachable but also give your followers a chance to express themselves. People who participate in these polls frequently have a closer connection to your business or profile because they are actively participating in the discourse. As a result, people are more inclined to like, comment on, and share your material, which increases its reach and visibility. Polls like "This or That" encourage participation while also providing vital data into your audience's interests and preferences, allowing you to adjust your content to better resonate with them in the future.
3. Collaborate with other influencers
Collaborating and teaming up with other content providers is a strategic move in the domain of effective organic ways to boost likes on social media, particularly when attempting to avoid shortcuts such as buy Instagram likes. Collaboration with influencers or producers who have a similar demographic provides for cross-promotion and exposure to a larger demographic. This not only promotes your material to new potential followers but also gives your profile legitimacy and authenticity.
When your collaborator's followers interact with your material, their likes and interactions are organic and authentic, which is significantly more useful than artificially inflated statistics gained by purchasing likes. Furthermore, these collaborations generate a feeling of community, increasing the likelihood that viewers will enjoy, comment on, and share your posts because they see them as part of a larger debate or collaboration. In this way, collaborating with other content providers is a fruitful, authentic technique to naturally raise the number of likes on your social media material.
4. Curate Lists
Creating and curating a list is a significant tactic among the many effective organic strategies to increase social media likes. You may stay informed about industry trends, communicate with thought leaders, and create relationships with possible collaborators or supporters by keeping a list of relevant, prominent individuals or accounts within your field. This list is an excellent source of content inspiration, assisting you in creating posts that will appeal to your target audience and the larger community. Engaging with the material of folks on your curated list can also direct their attention to your profile, perhaps resulting in likes, comments, and shares from these powerful figures, which can dramatically increase your organic reach and credibility.
5. Create infographics and data visualization carousels
Designing infographics and creating data visualization carousels is an important approach in the field of organic ways to improve social media likes. These visual elements are highly shareable and entertaining, making them excellent for attracting your audience's attention. Infographics help your audience understand and digest complex information and statistics by simplifying them. You establish yourself as an insightful and authoritative authority in your niche by offering relevant ideas in an aesthetically beautiful style. This not only increases likes but also increases shares and comments because your followers are more likely to enjoy and share visually beautiful and informative information.
Furthermore, data visualization carousels create an interactive storytelling experience that engages your audience and encourages them to explore the full carousel, increasing the possibility of likes and interactions. As a result, generating infographics and data visualization carousels is an appealing way to boost your social media presence and drive organic engagement.
6. Go Live
Going live on social media sites is an important component of organically increasing likes and overall engagement. Live streaming allows you to connect with your audience in real time, creating a sense of authenticity and immediacy. When you go live, your followers are notified, prompting them to join the show, ask questions, and directly connect with you. This real-time engagement fosters a personal connection, motivating viewers to like, comment on, and share the stream with their social media following. Live sessions can create a sense of urgency, encouraging more people to participate and increasing the visibility of your content
Conclusion
Effective organic strategies to grow likes on social media are about creating true connections, trust, and engagement with your audience, not just amassing numbers. Quality content is still the foundation of success, and understanding and engaging with your audience on a personal level are critical techniques. Collaborating with other content providers, curating lists, and employing aesthetically appealing forms such as infographics and live streaming can all help to increase your reach and interactions. These approaches not only eliminate shortcuts like buying likes, but they also help to grow and preserve your social media presence over time.