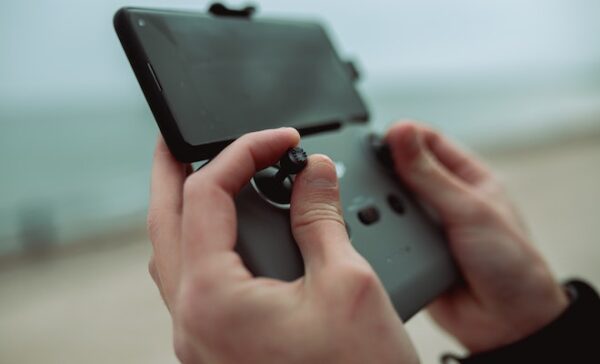 Technological Upgrades: When it comes to buying a home, one of the biggest draws to the property is being able to make it your own. This means adding your personal touches and upgrading certain aspects of the home to make them more attractive to you and your family.
One of the best things you can do to your home is to look into some technologically advanced upgrades that will make your life easier. As a homeowner, you have to be on the cutting edge when it comes to the way your home operates.
Not sure where to start? We're here to help you out. Here are 10 insanely useful technological upgrades that benefit your home.
1. Video Doorbell
This latest innovation includes motion sensors that can detect movement at the doorstep. It also includes a doorbell camera which allows you to see the person at the door and communicate with them.
Through two-way audio, you can greet the visitor and even allow access to your innovative home tech through the integrated door locks. It also features secure internet access. It gives you the ability to view doorbell activity remotely from anywhere.
2. Smart Lock
You can use your Smart Lock to lock or unlock your door with a touch of a button on a remote or mobile app. You can also receive notifications when the door is locked or unlocked and set up custom entry restrictions. In addition, if you are away on business or vacation, you can use a Smart Lock to give a family member, friend, or neighbor access to your home without a key.
Furthermore, this smart home technology can be used with other smart home devices, allowing for automation in different areas of your home, such as lighting and environment control.
3. Smart Thermostats
They provide all the benefits of traditional thermostats while also offering modern convenience through technological advancements. It allows you to automate temperature schedules and save energy, all remotely and conveniently. They have features such as 7-day scheduling that you can access from your smartphone.
You can even grant access to your home remotely. It even lets you sync up devices like cameras, alarms, lights, and thermostats so you can create a smarter, more secure home.
4. Smart Security Systems
Utilizing technology such as motion sensors, cameras, and door locks, Smart Security Systems help to keep your home safe and secure. You can customize your system to send alerts when unusual movement or activity is detected. Cameras can be set up to see outside of your home, or placed inside to monitor activity.
You can even grant access to your home remotely. It even lets you sync up devices like cameras, alarms, lights, and thermostats so you can create a smarter, more secure home.
5. Smart Garage Doors
Homeowners can enjoy the convenience of being able to open their garage doors remotely. They will receive alerts when someone else is attempting to open the door. It enhances the security measures of their home by setting up passwords or access codes.
And link the door to other home automation products like lighting and temperature control systems. The technological upgrade of these smart garage doors not only provides convenience, but also makes homes more energy-efficient, environmentally friendly, and safer.
6. Automatic Blinds and Smart Textiles
Smart textiles are materials embedded with electronics, optics, and other technologies. They are specifically designed to be responsive to an array of environmental changes. These are typically powered by photovoltaic cells that collect energy from the sun.
It allows them to react to their environment. This technology can be used in various ways such as tubular tracks for embedded blinds with self-driven mechanisms. The adjustable levels of light and temperature can be easily managed from a remote phone.
7. Touchless Tech
Touchless Tech is the latest trend in home technological advancement. This upgrade helps keep your family safe by making your home touchless. With the touch of a button, your home becomes contactless for a safer and cleaner environment.
You can unlock doors, turn on and off lights, and manage electronics with ease. It also helps in energy and water conservation. With the touch sensor, you can control the temperature and water consumption of your home with the same ease and efficiency.
8. At-Home Exercise
This technology allows users to monitor and track their daily activities and exercises. Online tracking tools make it easier to see progress and make improvements in workout efficiency and results. To get the greatest benefit from At-Home Exercise, users can sync their fitness data with compatible devices to create a personalized fitness program.
They can also use tools to set reminders, get personalized daily workout plans, and provide feedback on how users are progressing toward their goals.
9. Humidifier for the whole house
The upgrade helps to provide a consistent level of humidity throughout the house, regardless of the season. This helps to prevent allergic reactions to dust, allergens, and other airborne particles.
The upgrade also helps to keep the interior of the home comfortable and helps to improve the longevity of materials in the home, such as furniture, carpets, and even electronics.
10. Solar Panels
Technological upgrades have made it easier and more beneficial to add solar panels to your home. The cost of these panels has decreased and the efficiency increased, making home solar panels an attractive and reliable option for financially savvy homeowners. This technology has also advanced, allowing solar panels to be more efficient and cost-effective to install.
Additionally, some solar panels offer the ability to monitor the activity of your solar panel system remotely, and others can link up with second-generation smart grids. It enables homeowners to generate and store energy to be used at a later date. If you are interested in this technological upgrade, you can view this great link here.
Try These Technological Upgrades for Your Home
Technology has improved the way we live our lives in many ways, from making it easier to clean to linking appliances and managing energy usage more efficiently. These insanely useful technological upgrades will help make your home smarter and better equipped to meet your expectations and needs.
Experience all of the benefits this technology has to offer by trying out a few of these upgrades today – you won't regret it!
To explore more informative articles, visit our main blog.