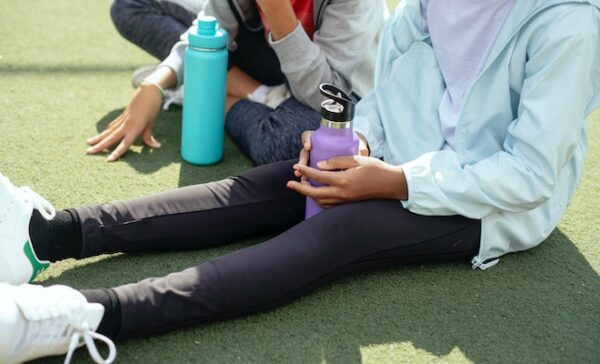 Are you sitting on a product that's bound to put your competitors out of business? Are you wondering, how do I start an energy drink company?"
If you answered yes to these questions, then you're in the right place. Keep reading to learn how to get a business started by developing an effective product.
Sure, there are tons of steps you have to take before selling your first bottle, but we're going to discuss everything that you need to know on how to start an energy drink company.
Draft an Energy Drink Business Plan
This involves defining the company's goals and objectives, conducting market research to develop a competitive edge, setting a budget and timeline to accomplish the goals, and defining the target audience.
The plan will also include a pricing strategy, a distribution strategy, promotional tactics, and a product mix. Additionally, it should outline a strategy for branding, promotion, and product placement.
Look For a Reliable Equipment Supplier
Most beverage equipment manufacturers will offer many different types of equipment, so it is essential to do your research. Start by researching the types of equipment needed for the process including carbonation systems, pasteurizers, 12oz cans, and bottling lines.
It is also important to think about budget and future needs. Once you have narrowed down the suppliers, seek out customer reviews to get an in-depth understanding of the product quality as well as the customer service they provide.
Choose a company name and legal structure that are most appropriate for you.
First, determine the type of business entity that best suits the long-term goals of the company, such as an LLC, C-corp, or S-corp. This lets you protect your personal assets while benefiting from tax advantages.
Next, pick a business name that best represents the different types of energy drink you plan to offer and that accurately conveys the message that your company represents. Think of a fun name that catches attention and is easy to remember.
Find Ways to Finance Your Energy Drink Startup
It is vital to consider the costs associated with ingredients, production, product packaging, marketing, and distribution when planning your budget. Additionally, explore various forms of capital including debt, equity, and crowdfunding to finance your business venture.
Lastly, network with potential investors, attend business and investor events, apply for grants, request sponsorships, and introduce the idea of franchising to increase revenue and reduce risk.
Open a Professional Business Bank Account
Starting an energy drink company is a big undertaking. It is important to open a professional business bank account at an established financial institution. This allows the business to separate its financial transactions from personal accounts and stay organized.
When a business bank account is open, the business will need to provide their Employer Identification Number (EIN) and articles of incorporation. The business will also need to provide proof of the business's name, address, and any co-owning partners.
From there, the business will decide which type of business checking account they want and provide minimum deposit and funding information. The bank will provide the business with checks, debit cards, and online banking for their business account.
Learn How to Start an Energy Drink Company
How to start an energy drink company is definitely not something to be taken lightly. It requires planning, attention to detail, and follow-through in order to ensure success.
By following the key steps outlined in this article, you're now well on your way to making your energy drink startup a reality.
If you want to explore the best topics aside from these business tips, we've got you cover. Check out some of our other blogs today!