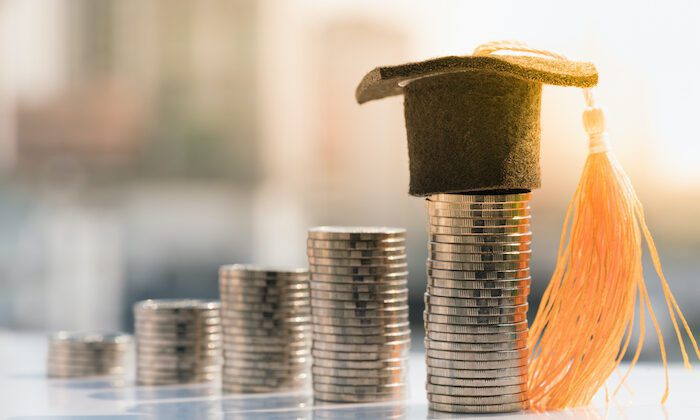 You can utilize various methods to pay for your graduate school expenses, including loans, postponing enrollment, employer tuition help, foreign and domestic service, scholarships, and other financial aid. Graduate schools grant professional degrees that train students for certain professions, like law or medicine, and postgraduate degrees like master's and doctorate (PhD).
According to the National Centre for Education Statistics, the average tuition for one year of graduate study in the US was $19,749 for the 2020–2021 academic year. This figure excludes rent, textbook prices, and other non–tuition expenditures. Graduate school can take many years, depending on the program: master's degrees typically take two years, law degrees may take three, and PhDs might easily take over five. That implies fees and living costs can quickly add up.
Various programs are in place to assist graduate students in managing their educational costs. These programs include alternatives you usually don't pay back, such as grants and scholarships, and options you will have to pay back, like government and private loans. Here are some ideas for cutting costs and funding your graduate studies.
Submit a grant or scholarship application.
Because they are free money, graduate school grants 2023/2024 and scholarships are commonly suggested as a sensible way to pay for education. Grants and scholarships are two forms of financial assistance that often don't need to be returned. Even though the phrases are occasionally used interchangeably, grants are frequently need-based awards, while scholarships are generally merit-based prizes. It would be wise to put some time into looking for grants and scholarships that are available.
Federal and state funding: Depending on your requirements and topic of study, you can qualify for federal or state support. For example, students who want to become teachers can apply for federal TEACH Grants. If you are eligible, submitting your (FAFSA), which gives you a way to get funding from the federal and state governments, should be your priority.
School funds: Scholarships and awards are frequently given out by universities and academic divisions based on need and merit. To discover more about the financial aid options available at your school because they could have their application, please chat with a financial aid officer.
Private organizations: Private organizations may give out scholarships depending on various factors, such as the subject being studied, the applicant's ethnic background, whether they are a returning student, or even location. A financial aid officer at your school might be able to provide you with a list of scholarships that apply to your situation.
Make use of your savings.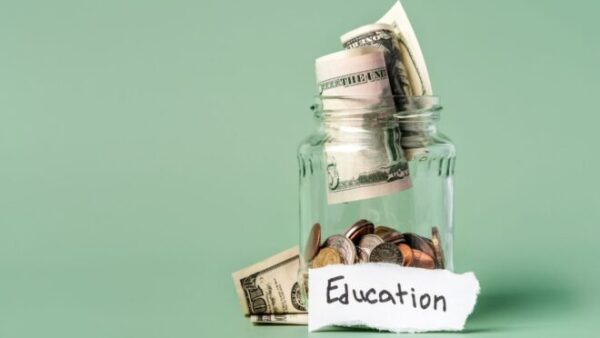 Consider using part of the money you saved before starting graduate school to help pay for your education. Before using your emergency fund or money set aside to help in case of an unforeseen calamity, it is preferable to use money you have previously saved up and don't have to return than to use student loans.
Check to see whether your employer will contribute.
Some companies provide tuition assistance or reimbursement, which means they'll cover some of your continuing education costs. Additionally, employers can be ready to help with student loan payments. According to research by the Lumina Foundation, it's also a wise decision for businesses since companies in the survey reported up to a 144% ROI (return on investment) on tuition aid programs.
If you already have a job and believe a graduate degree would help your firm, you could ask your supervisor or the HR department for tuition reimbursement. Keep in mind that a corporation may want you to sign a long-term contract in return for receiving tuition reimbursement. Many institutions also offer part-time education for free or tuition reimbursement to full-time employees. Think about applying for relevant jobs at your preferred university and working until you are ready to begin a graduate degree program. Remember that you must remain working full-time throughout your program to qualify.
Work, save, and put off.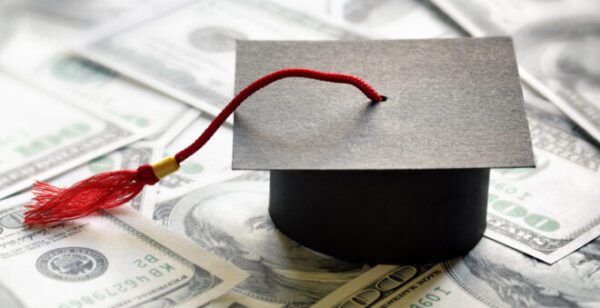 You may save money and get practical experience in the working world by working for one or more years. Working in your chosen field for a while can also provide a priceless experience that could help you better articulate what you want from a graduate degree and boost your application for admission or a scholarship. Let the admissions officer know if you want to postpone your enrollment after being accept into a program. A year's worth of deferment is typically allowed. As an alternative, consider attending classes online or part-time to fit around your full-time employment and pay for tuition using a percentage of your salary. While it will take longer to complete your degree, your financial condition may improve if you graduate with fewer or no loans.
While enrolled in classes, work part-time.
You may improve your full-time educational experience by generating cash through part-time employment options, much like working full-time while going to school part-time.
Internships: You can get practical experience and have the freedom to balance your course load by working as an intern on the topic of your study. Additionally, internships can give you the knowledge and contacts you need to find work after graduation.
Work study: Work study may be a part of your financial assistance package, allowing you to work on campus to offset costs. Contact your financial assistance office or career center to learn more about your possibilities.
Teaching and research assistants: Your university could require teaching or research assistants. These occupations may give you the required flexibility to focus on your academic work because they are typically designe with students in mind.
Conclusion
The advantages of continuing your education can alter the remainder of your life in terms of financial, intellectual, and personal benefits. Graduate school funding might be difficult. Still, the first step to making sure you're as financially prepared as possible before attending graduate school is to investigate the many choices available to you.